Presentation given at the Museum of Jewish Heritage on "Soviet and East German War Crimes Trials", December 8, 2019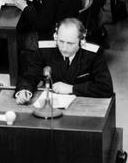 My presentation contrasted the few public trials that mainly dealt with German perpetrators against the trials of hundreds of thousands of collaborators that remained largely secret. Harsh sentences for almost all of those accused were only moderated by eventual amnesties for many. While the trials were inherently political and did not meet western judicial standards, many of those accused had committed actual crimes, which makes these KGB- and Stasi-based records important historical sources on the Holocaust today.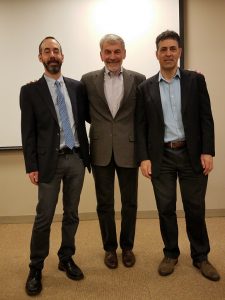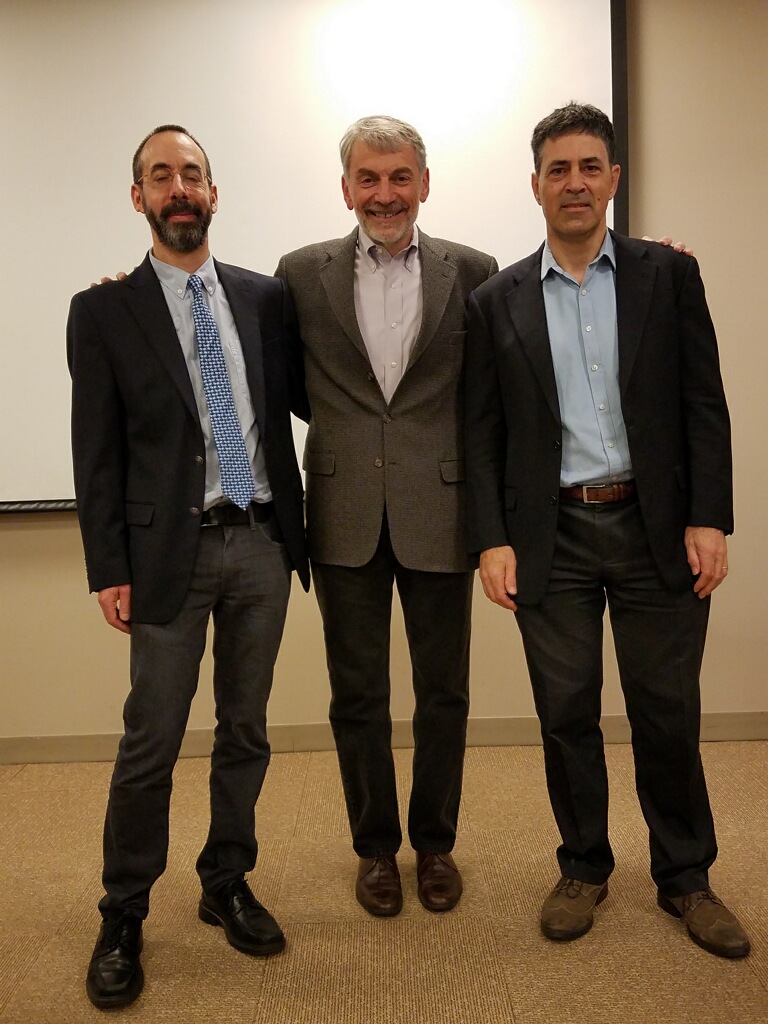 Thanks to Paul Radensky for his kind invitation. The panel on Eastern European War Crimes Trials included strong presentations by my colleagues Prof. Gabriel Finder and Prof. Benjamin Frommer on Polish and Czech war crimes trials respectively. 
• Dr. Martin Dean presented at a program at Indiana University, PA for police cadets on "the Holocaust by Bullets and Postwar Justice", October 7, 2019. 
• Sometimes there seems to be no way out – until you find the key?
I am currently solving a historical puzzle, where most of the pieces are missing. To succeed, sometimes you simply need to get a new perspective. It might come from a visit to the archives to find new documentation, but it may also arise from discussions with colleagues, or from simply rearranging the pieces that you have mentally and looking at the evidence in a new way.
This was my experience in Kyiv on July 10th-11th 2019, when I just happened to be sitting in the right place at the right time. As the presentations unfolded, I gained valuable insights and could use my unique line of sight to solve the problem logically in my head. It helps of course when other valued colleagues come to similar conclusions using completely different methods. By triangulating you know immediately when the piece fits and everything falls into place.
The inaugural meeting of the Babyn Yar Holocaust Memorial Center's Research Committe, July 10-11, 2019, BYHMC offices, Kyiv. Thanks to Karel Berkhoff, Yana Barinova, Andrej Umansky, Alexander Kruglov, Ihor Doroshenko, Stefan Mashkevich, Gelinada Grinchenko, Oleksandr Pasternak, Mykhailo, Kalnytsky, Waclaw G-M, and all who helped to make the discussions so valuable.
• Survivors and Scholars Speak Out On "The Dangers of Hate."
I drove up to Indiana University Pennsylvania in April to participate in a panel discussion on "The Dangers of Hate" with other scholars and Holocaust survivors. Among them were Judah Samet, a child survivor of Bergen-Belsen, who also survived the recent Tree of Life shooting in Pittsburgh; Solange Lebovitz, who was a hidden child in France; Moshe Baran, a survivor of a ghetto and a labor camp in Belarus, who escaped to join the partisans; and Dr. Peter Black, the former senior historian at the US Office of Special Investigations within the Department of Justice. In my presentation I examined the question of who became Nazi killers during the Holocaust, looking especially at young perpetrators, aged 18-21.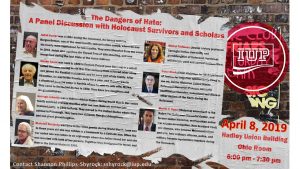 The event was very well attended, with an audience of around 400. Joe Schwartz of the Tree of Life Synagogue and Waleed Farag on behalf of Muslims in Pittsburgh sent a strong message of interfaith solidarity in the face of the recent violent attacks in Pittsburgh and New Zealand.